Milwaukee Martial Arts : A Way To A Better You
---
"Thanks for visiting our website. We would love to have you as a student at one of our five Milwaukee Martial Arts schools. But first, you should learn more about us. At this site you can download several FREE REPORTS on child development, subscribe to our FREE NEWSLETTER, or request a VALUABLE COUPON for our free one week pass. I hope you find your visit valuable and I look forward to hearing from you."
Master Chan Lee
---
---
Click on the link below to hear about the many benefits of our program in this segment from Fox 6 News
J.K. Lee Black Belt Academy on Fox 6 News
Teach your kids Verbal Self Defense to handle bullying.  Click the below link to hear Master Chan Lee talk to Real Milwaukee.
For Information on our next free program on verbal self defense to prevent bullying, confidence building and improving focus in school, please visit our EVENTS page or click here.
For information on how to bring our verbal self defense program to your school click here.
Milwaukee Martial Arts training at JK Lee Black Belt Academy
---
The focus of our martial arts schools in Milwaukee, WI is on physical fitness, character development and self defense — rather than fighting. Our overarching goal is in building our student's self-esteem.
As soon as you become a martial arts student, you join a community that works together toward improved physical strength and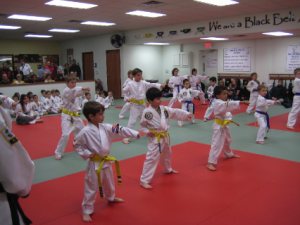 stamina, better focus and concentration, greater self discipline, competency in self defense and, most importantly, increased self confidence.
For us at JK Lee Black Belt Academy, the practice of martial arts means respecting each other, encouraging and supporting each other and celebrating each others successes.
These values are especially important in working with children and families — the primary focus of our Milwaukee Martial Arts schools.

We have martial arts programs for students of all ages.
For children, our emphasis is on character development and physical fitness.
With adults, our goal is to deliver all of the benefits of martial arts, including improved muscle tone, increased cardiovascular fitness, lower stress levels, increased energy, and greater flexibility.
Self-defense is also emphasized but it's always tempered with the training on how to seek alternatives to conflict.
Each of our martial arts instructors is committed to teaching the physical skills while applying attitude-shaping exercises aimed at bringing out the best character and physical potential in each student.
We hope you become a martial arts student at JK Lee Black Belt Academy.
Click the A List below to see why we were voted the #1 martial art school in Milwaukee.
J.K. Lee on MTV'S MADE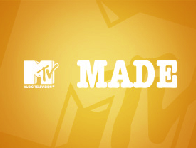 Watch J.K. Lee's own Master Chan Lee as a MADE coach.
This episode is special not only because J.K. Lee's is involved, but it was also chosen to be the 100th episode!
Click HERE to watch the episode.
Listen to Master Chan Lee and Head Instructor Chris Lee talk about the MTV Made 100th Episode on KISS FM
Read the review below:
TV Show Draws MASSIVE Audience of Martial Artists
MILWAUKEE, WI, June 16, 2008 – Tens of thousands of martial
artists — of all ages from across the United States — were
doing something unusual on Saturday afternoon. They were
watching television. Sitting in front of a TV set isn't a normal
weekend activity for disciplined, active and accomplished martial
artists, but the June 14th airwaves included a must-watch show.